Felixstowe Terminal Reefer Gantry Bays
The reefer gantry at Felixstowe has been a loyal servant for over 15 years however, Felixstowe embarked on a project to replace the gantry bay.
---
Once a reefer requires no repair, it goes onto our pre-trip inspection bay. We plug the reefer into the power source and run the motor on the reefer unit, which achieves and maintains the temperature of the goods to be shipping.
The unit was decided to be replaced in 2018 and the terminal worked on a design that would benefit the reefer engineers, studied gantries currently in place at other Pentalver terminals before embarking on their own design and fabrication. The build to installation took 4 months and called upon the skills of the entire team.
The gantry was extended by 48 feet enabling Pentalver to add 4 more PTI points whilst also allowing additional workspace for the engineers. The units were cut and we combined 2 x 48ft units side by side. This was completed in house at our Maintenance and Repair yard and then transported into position.
There were a range of people who helped make this happen, Michael Chapman, the M&R manager in Felixstowe helped source the parts and created the space to allow the build to happen. Jerry Hill designed, fabricated and sprayed the unit to enable to reefer engineers to have a purpose built facility enabling a better work environment. Richie Holland, our specialist cargo HGV shunter whose experience was required to move the out of gauge unit from one yard to another. This allowed our yard staff, Luke Pearce, Graham Long and Robbie Zorman to put the gantry in position and allow for a smooth installation. Great teamwork and togetherness allowed this project to become a possibility.
This confirms Pentalver's commitment to improving their infrastructure and investing in their people by supplying new and improved equipment whilst expanding the operation to support ever-growing customers' needs.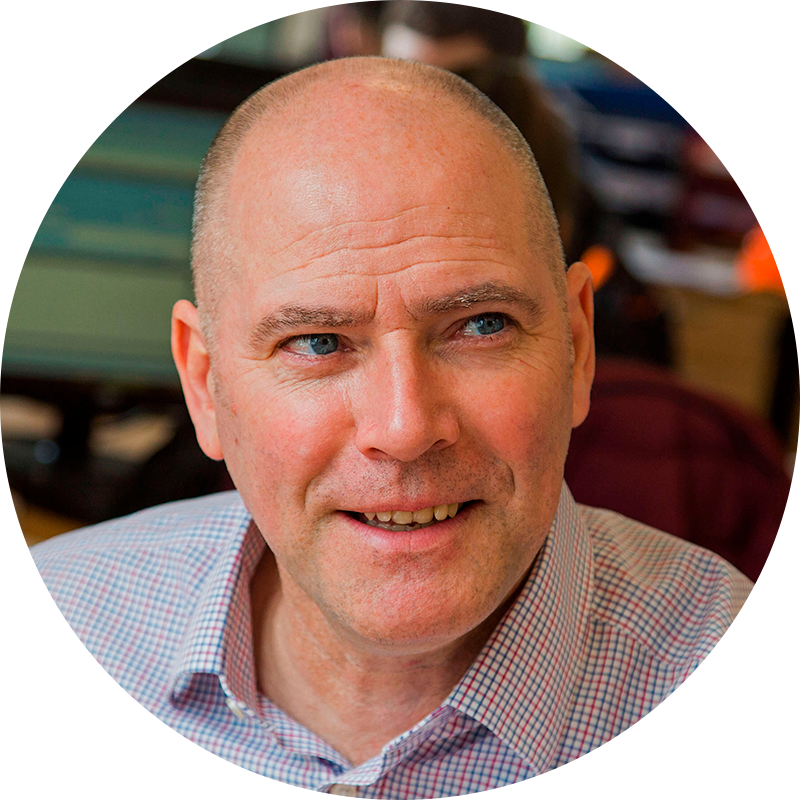 Steve Griffiths
General Manager, Pentalver Felixstowe and London Gateway
It's an amazing accomplishment for the team of people on site who collectively can see the need, create the change and work together to install it. Each of the six departments in Felixstowe played a part in the end-to-end project. We have also taken the opportunity to increase the number of PTI points on both layers of the gantry for more PTI's to be achieved to consistently improve customer service