Freightliner and Pentalver, subsidiaries of Genesee & Wyoming Inc. (G&W), have welcomed delivery of the first six trucks in their ambitious 100+ vehicle replacement project.
Freightliner's Coatbridge terminal was the first site to benefit from the upgraded fleet, receiving six DAF CF450 tractor units. The 20-acre container-handling site 10 miles from Glasgow was selected as the flagship location to roll-out the new vehicles, to further Freightliner's offering to intermodal customers in Scotland.
G&W reorganised its UK/Europe business model around the three, customer-centric core services of Rail, Road and Terminals in 2018. Following this transition, a significant investment programme is further improving the customer experience across all three platforms.
With a focus on safety and increased performance to advance its offering to customers, the Road platform's investment project is well underway, with the planned delivery of new tractor units at Freightliner and Pentalver terminals across the UK.
The unit meets G&W's standardised safety specifications, boasting additional safety features including front and side safety cameras, internal driver side mirrors, lane deviation, emergency brake assist, anti-roll and impact warning system.
"The introduction of smaller cab vehicles, fitted with driver safety monitors, is a tangible demonstration of the company's commitment to operate as safely as possible."
Shaun Allen, MD – Road for G&W's UK/Europe Region companies.
"The safety of our colleagues and the general public is our number one priority, and the investment in our new road fleet is testament to that."
Improved fuel consumption and targeted accident reduction were the deciding factors in selecting the DAF CF450 for G&W's UK-based Road operations.
In addition to the 100+ tractor replacement order, the platform has also invested in innovative new trailers. Freightliner and Pentalver sites spread nationwide have started receiving their share of 300 new Krone slider trailers.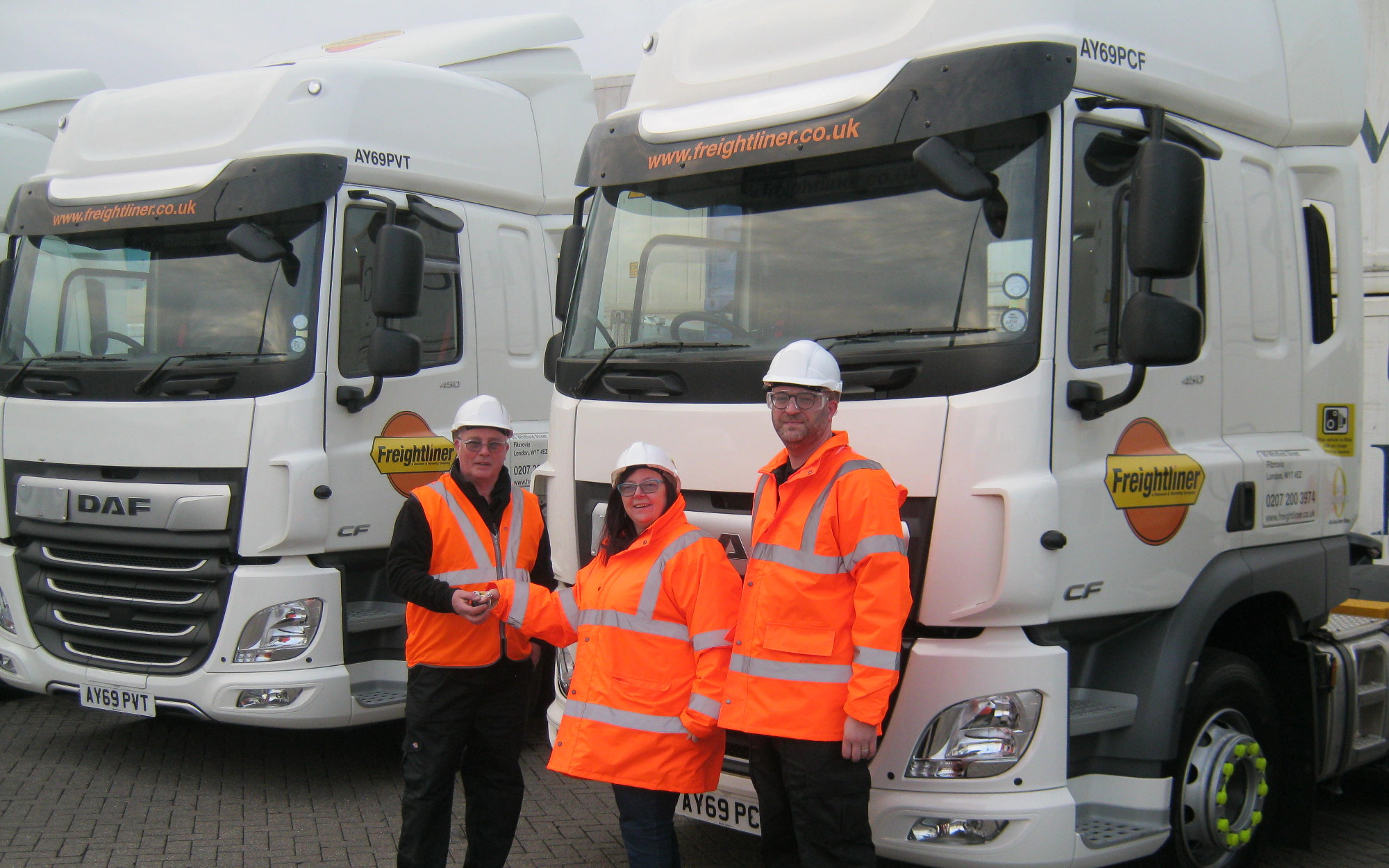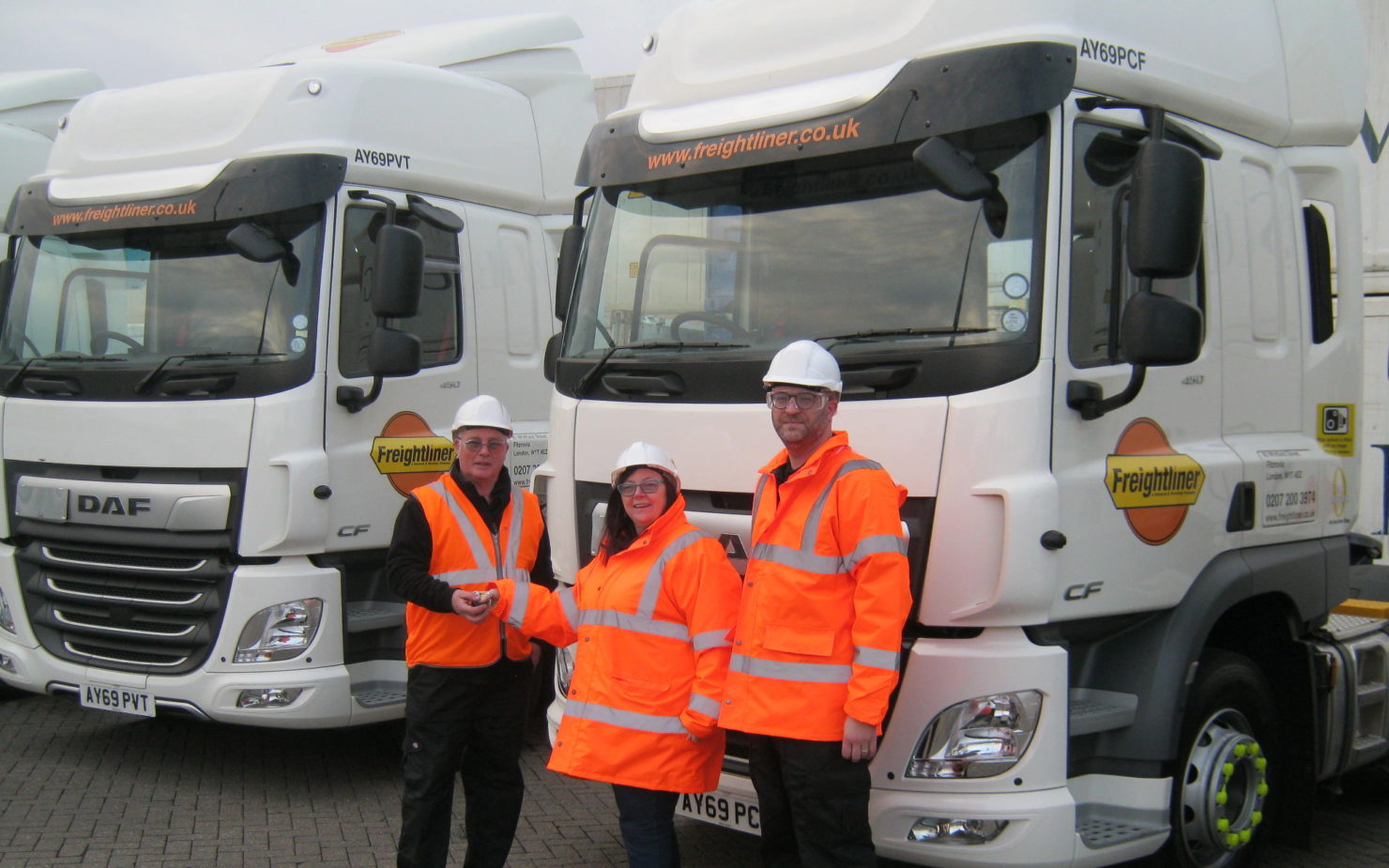 Again, safety and customer satisfaction were at the forefront of the selection and specification process, reflecting G&W's core purpose 'to be the safest and most respected transportation provider in the world'.
The upgrade project will see new road services equipment arrive at 10 of Freightliner and Pentalver's facilities, from Southampton to Coatbridge, and Felixstowe to Manchester.
"The new fleet, operated by our highly trained and safety-focussed workforce, enables us to continue our commitment to offering the highest levels of customer service."
David Baldwin, Group Fleet Manager for G&W's UK/Europe Region companies.
Delivery of the remaining tractor units and trailers is scheduled throughout 2020.
"G&W is making substantial investments in our infrastructure and equipment across the UK, as well as continuing to support our award-winning workforce through learning and development opportunities," added Allen.
"In addition to G&W's financial investments, our dedicated training academy in Cannock demonstrates to our drivers, and others in the industry, our commitment to operating in a safe, cost-effective and fuel-efficient manner, for the benefit of our customers."